Security Workshop in Stuttgart
On 28 March, 2023, there was a workshop titled, Sensibilisierung-Schulung Verfassungsschutz, was organised by the asvin GmbH. The objective of the workshop was to increase awareness about cybersecurity and present security landscape of Germany.  On this occasion, Verfassungsschutz BW was invited to give a workshop on protection against cyber attacks. It was a hybrid event where around 23 people joined physically and online.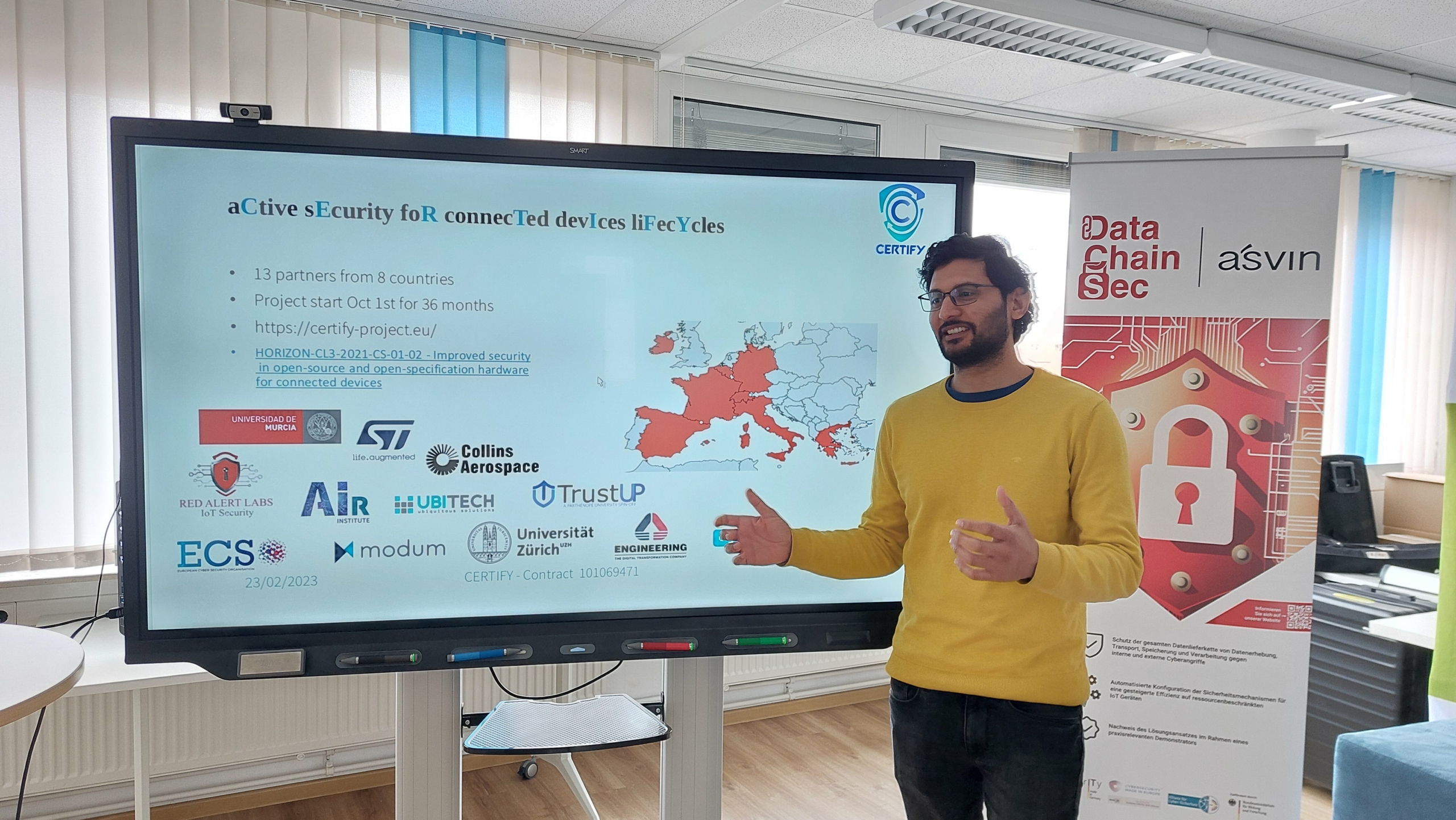 Security Presentation
Mirko Ross CEO of asvin GmbH started the workshop with welcoming speech and introduced the speakers from Verfassungsschutz BW. Verfassungsschutz is the domestic intelligence agency. It operates at state and federal levels. The topic of the presentation was external cyber threats to German politics, business, science and critical infrastructure. The department of cyber defense identifies such cyber attacks, assign them to a state actor and raise awareness in vulnerable areas.
Introduction of CERTIFY
We took this opportunity to introduce CERTIFY project in the workshop. Rohit Bohara from digital worx GmbH explained about the vision, objectives and project structure of the CERTIFY project. Moreover, brief description of the work packages, partner contribution and technology modules were given.